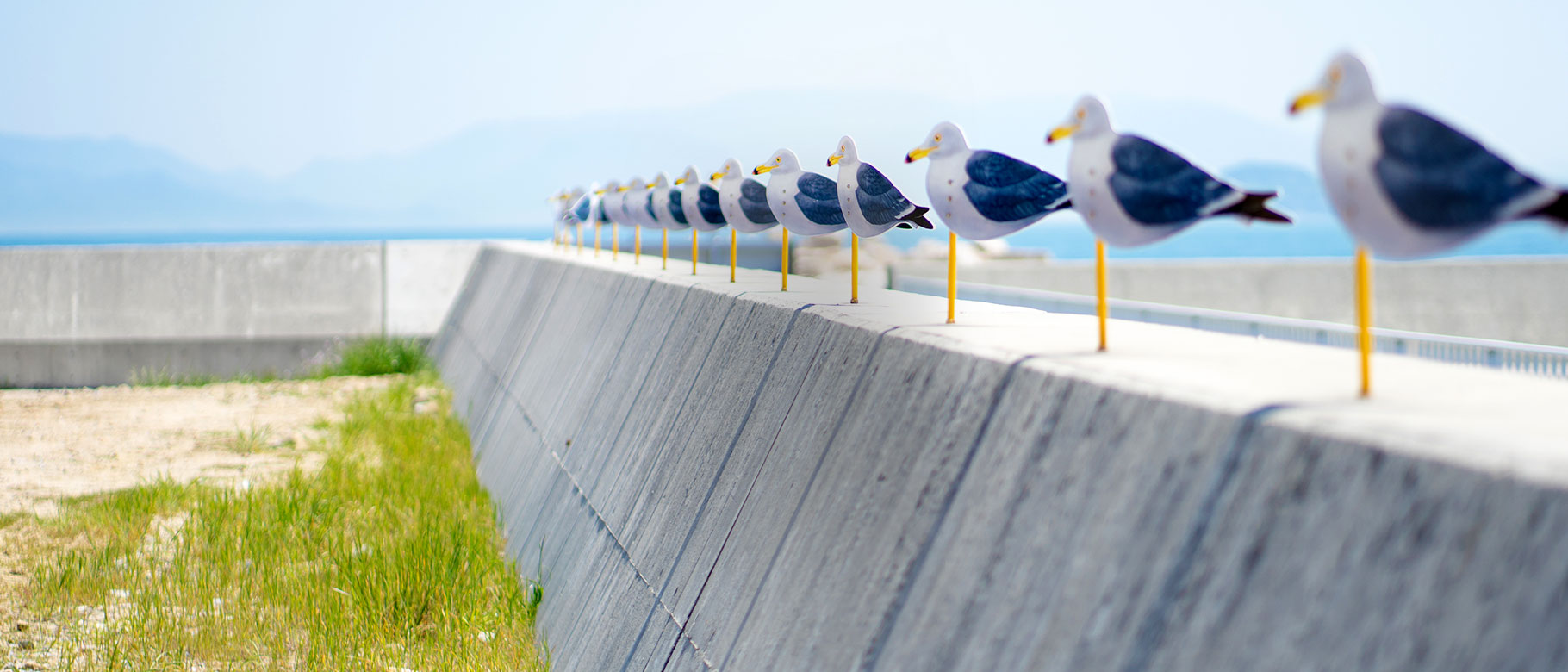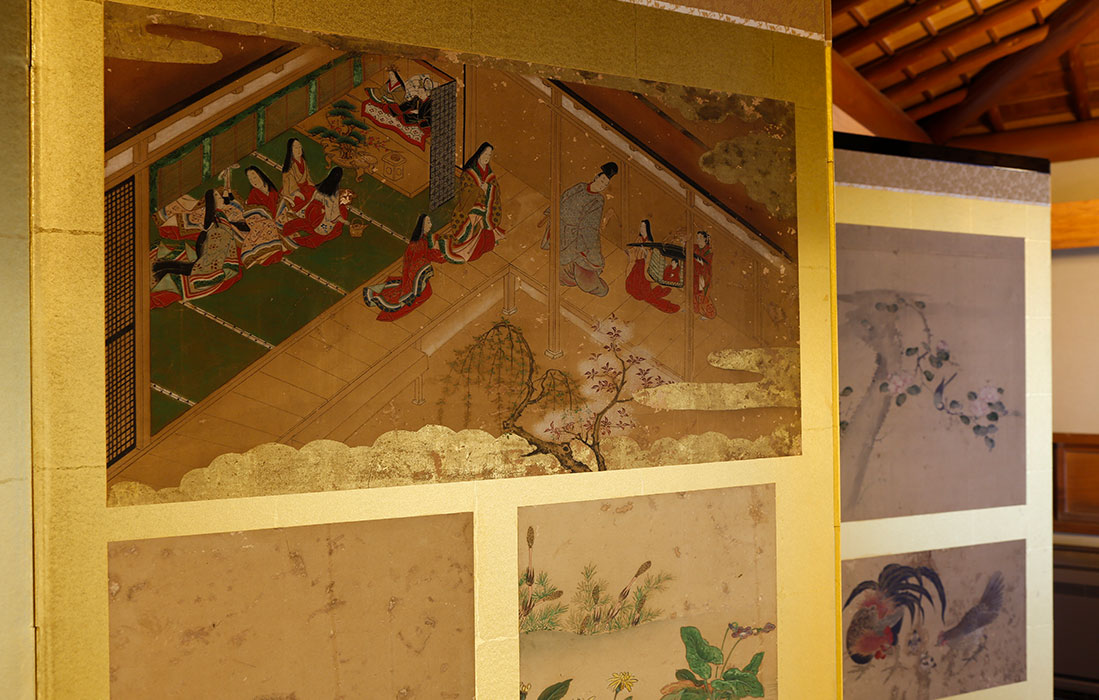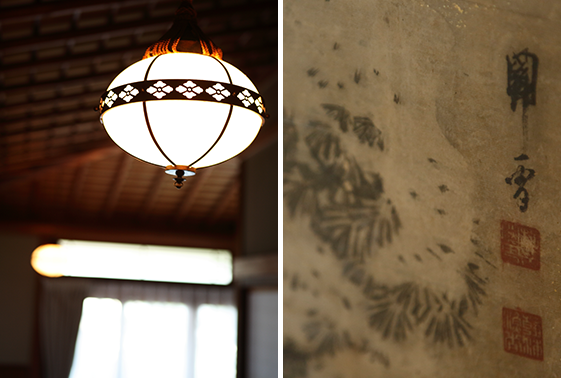 Sanuki Art Journey
Choseiden, one of Kotohira Kadan's sukiya-style cottages, could be called a miniature museum of classic Japanese art. In every corner and on every surface, there is something beautiful to behold. Traditional paintings decorate gold-leaf folding screens, and the fusuma sliding doors are painted with art dating back to the mid-1800s. Choseiden also boasts interior splendor with early 20th-century light fixtures and wave glass windows which reflect the beauty of the garden outside.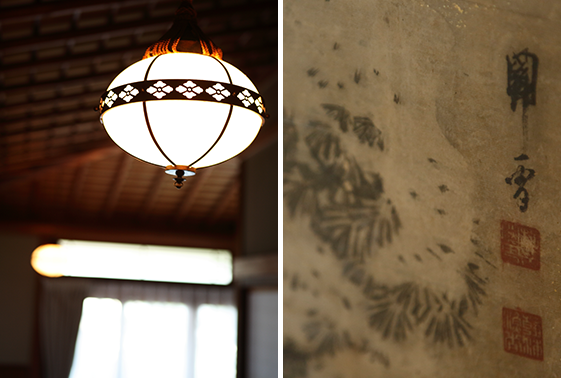 Art Comes Alive
in Kagawa
01. Art & A PrayerAt Konpira-san, you can both pray and view truly rare art all at once. The Drawing Room, along the approach to the main shrine, houses a fusuma painting by Maruyama Okyo of two tigers which dates from the late 1700s. Konpira-san's Treasure House and the Takahashi Yuichi (the artist who pioneered Western-style painting in the late 19th century) Museum are also must-see places for art lovers.
02. World Class Art MuseumsKagawa's reputation as an art hub has grown in recent years and the whole prefecture boasts museums and art installations even in the remotest of areas. Many artists have called Kagawa home, and the legacies they have left here, like the Inokuma Genichiro Museum of Contemporary Art, the Higashiyama Kaii Setouchi Museum, and many others, offer deep insight into the world of Japanese modern art.
03. Travel the Islands, Travel through ArtThe Setouchi Triennale, a prefecture-wide art festival held every three years, has made Kagawa part of the international art scene. Along with the popularity of the Seto Inland Sea as a tourist destination, both nature and art come together to make the area a premiere destination in Japan. The Triennale's art is immersive, and the installations remain in place even after the festival ends so they can be appreciated again and again. Most exhibition islands can be reached by ferry from Takamatsu, so explore and expand your appreciation of comtemporary art.
01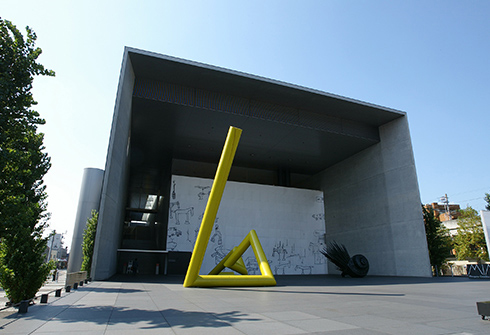 02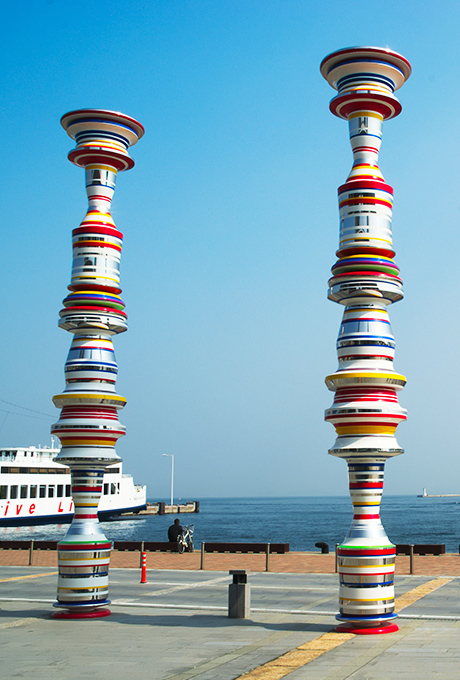 03
Over 400 Years of History