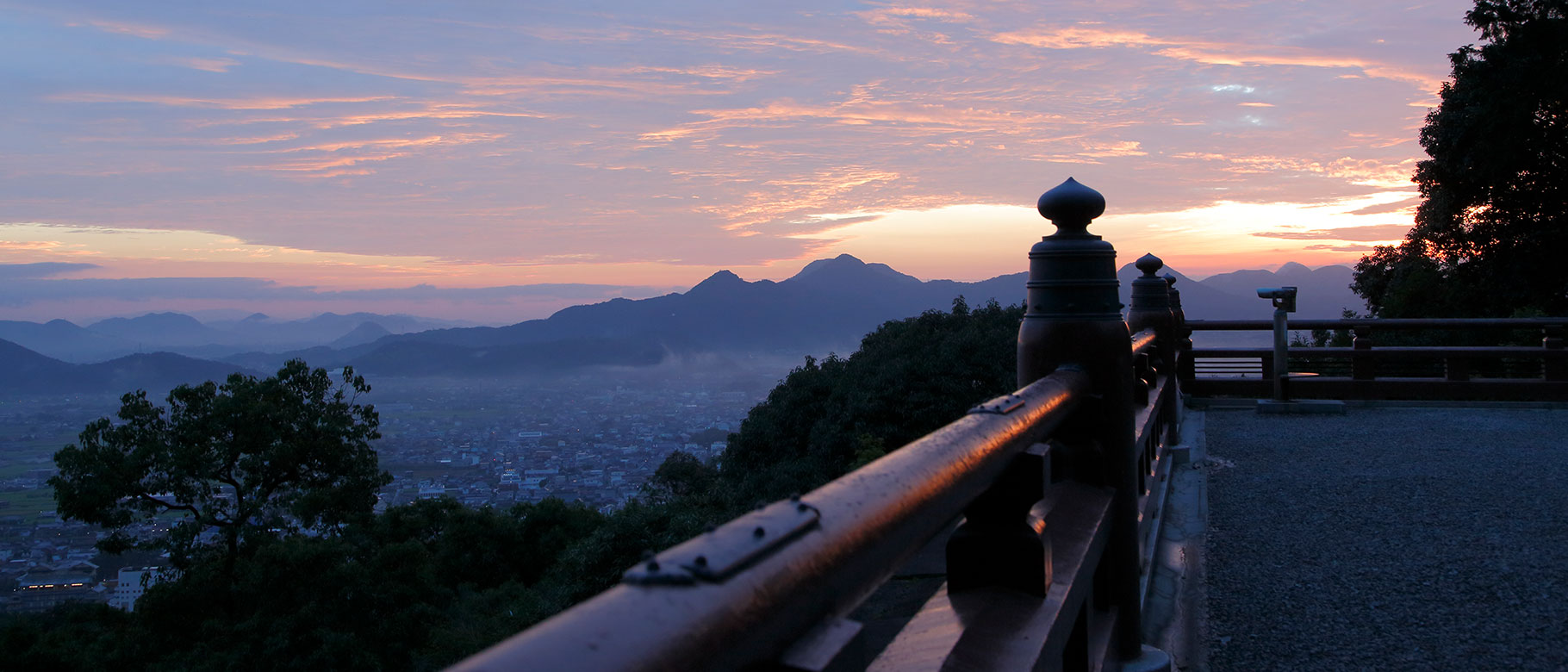 Adventure
Back in Time~
Historical Sanuki
Founded in 1627, Kotohira Kadan has evolved over the centuries, and its latest incarnation evokes its early 20th century style, as an inn with several accommodation facilities scattered about a large garden. Our sukiya-style cottages remain in homage to a time when many of early modern Japan's luminaries visited Konpira-san. Shrouded in history, the past beckons when you stay at Kotohira Kadan.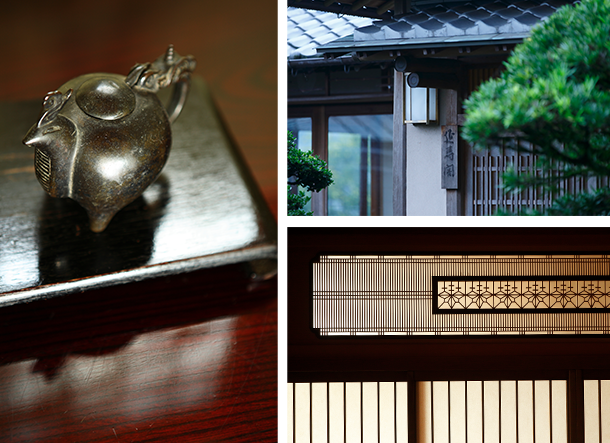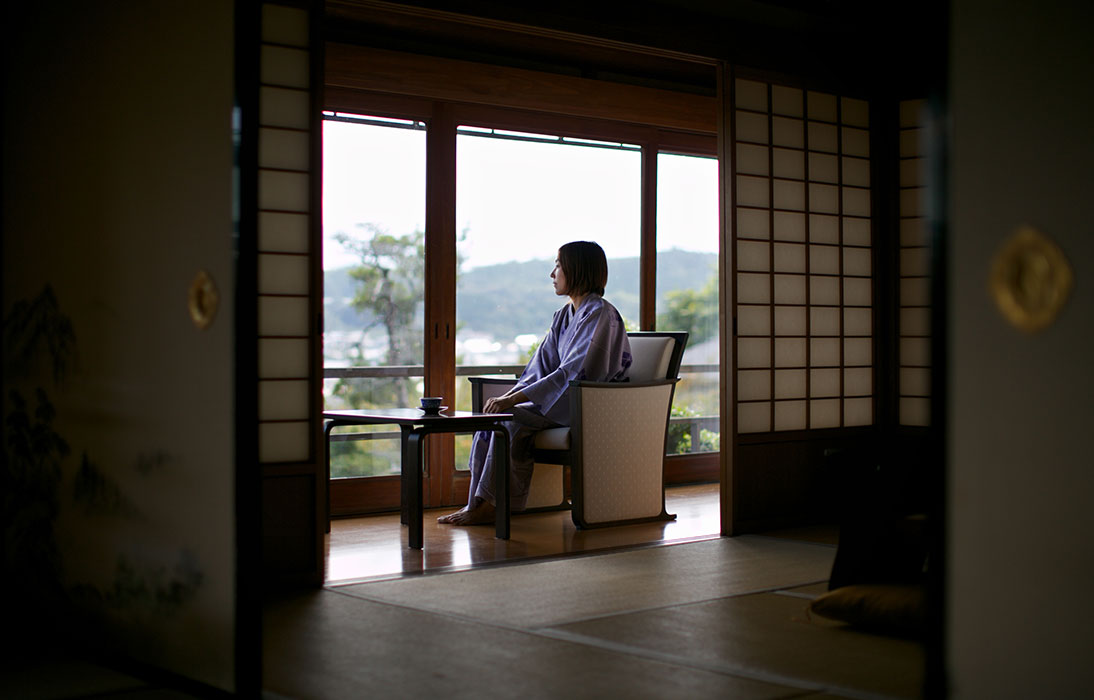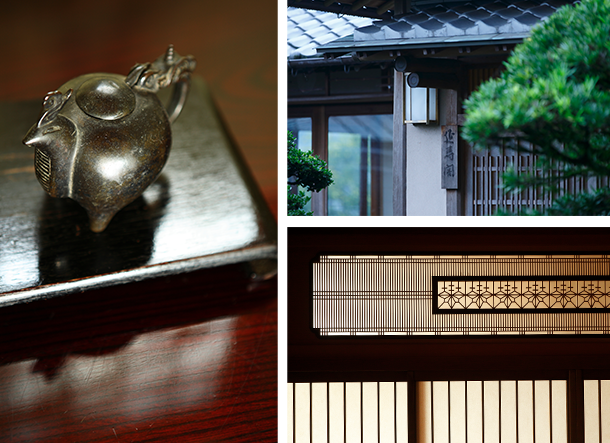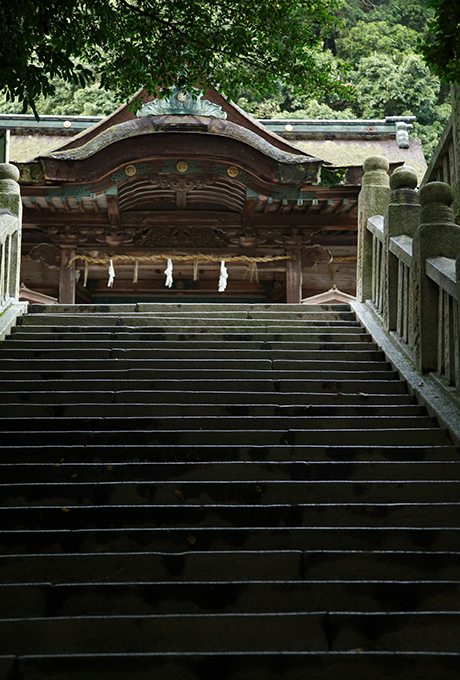 01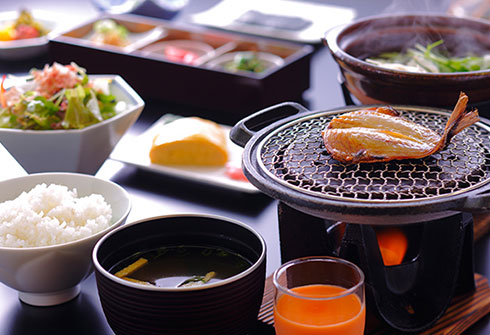 02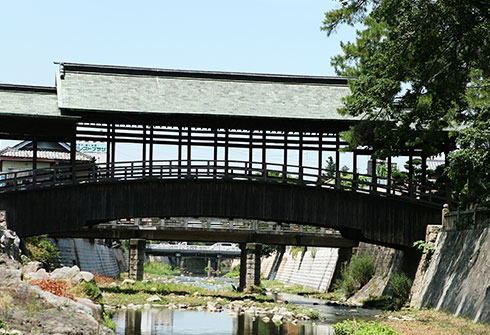 03
Experience History
Kotohira-gu,
and Kagawa
Experience History
Kotohira-gu,
and Kagawa
01. A Morning Visit to Konpira-san The quiet, somber environs of Kotohira-gu Shrine weave a mysterious spell on a morning visit. With 785 steps up to the main shrine, this journey is not for the faint of heart. Even if you've come unprepared, there are jogging shoes, workout wear, and walking sticks available at the hotel.
02. Back to Kotohira Kadan for BreakfastAfter working up an appetite at the shrine, head back to Kotohira Kadan for breakfast. Recharge both body and mind with healthy ginger hot pot, fresh salad, and other morning dishes.
03. A View of Sayabashi BridgeFrom Kotohira Kadan, you can see the Kanakura River and Sayabashi, which is part of the shrine approach that only opens during festivals for the god of Konpira-san to pass over. This bridge is unusual, as it is both made of wood and is covered by a roof; it has been designated a Tangible Cultural Property by the Japanese government.
Explore Sanuki/Historical Sites
Over 400 Years of History